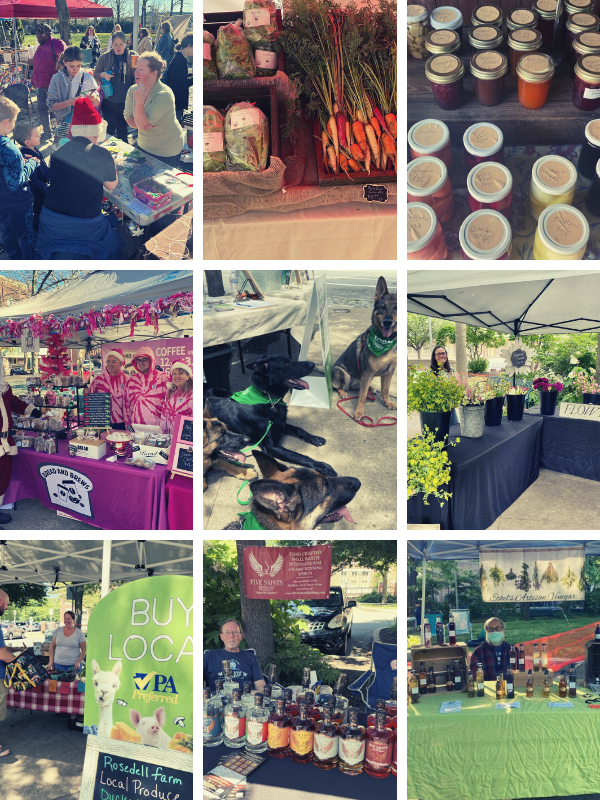 Two Bite Club
The Two-Bite Club is FREE and encourages all children under 12 who visit the FARM to participate. Each week, FARM purchases an item from one of the vendors for children to sample. The goal is to introduce children to a new food that they may not have in their everyday life. This is one of our most popular programs that brought more than 850 children to participate in our 2022 season. After the child tries the 'Item of the Week' they will receive a $5 FARM coin to spend at the market for something they like. Because our coins are color coded, we have been able to track the children's spending with over 85% of the coins spent at the vendor who supplied the Item of the Week. Children can save their coins for future visits to the FARM if they wish!
A few examples of the Two-Bite Club include a taste of a cupcake from Veggielicious, or a fresh cucumber with Ethel's Artisan Vinegar sprinkled on it. This program has been a great hit with the children!
In our 2023 season, we have new food vendors that we hope to share with the children and enjoy new recipes!
We ask only that each child's parent fill out an information card so we can keep track of the number of participants as we report to our grantors and apply for future sponsorships.
Snap Incentives
The FARM's SNAP incentives are supported by our grantors and donations from our community. Our program adds buying power to SNAP (Food Stamp) recipients. When a SNAP customer visits the FARM information table at the entrance, and requests to use their SNAP money to purchase fresh and healthy products at the FARM, through our grants and donations we are able to add an additional amount to their spending!
For example, when a SNAP cardholder exchanges a minimum of $10 from their SNAP account, FARM gives them $10 in FARM Coins to spend, plus we are able to MATCH an additional $5 or $10 in FARM coins as a result of the grants and donations from the community.
Partnership with Operation 143
For the 2023 season, we are building on our partnership with Operation 143!
The Pottstown FARM wants to ensure families are given fresh food products each week of the market to be distributed through our partnership with Operation 143. With Operation 143's assistance, approximately 20 families in the Pottstown Borough will be given a free bag of food that is more sustainable and family-friendly from our market vendors. For this, the FARM purchases a variety of products from vendors that have no preservatives and are healthy products for the families that are part of the Operation 143 program to enjoy.
Often times families are given more fresh produce than they can use and often goes bad. The FARM's goal is to give these families a couple of tomatoes but add some fresh-made tomato sauce that younger children will enjoy and will have a longer shelf life, promoting less waste of food for our community.